This is the special Meditation and Manifesting
Rockstar 3 Course Bundle!
Get Started Now!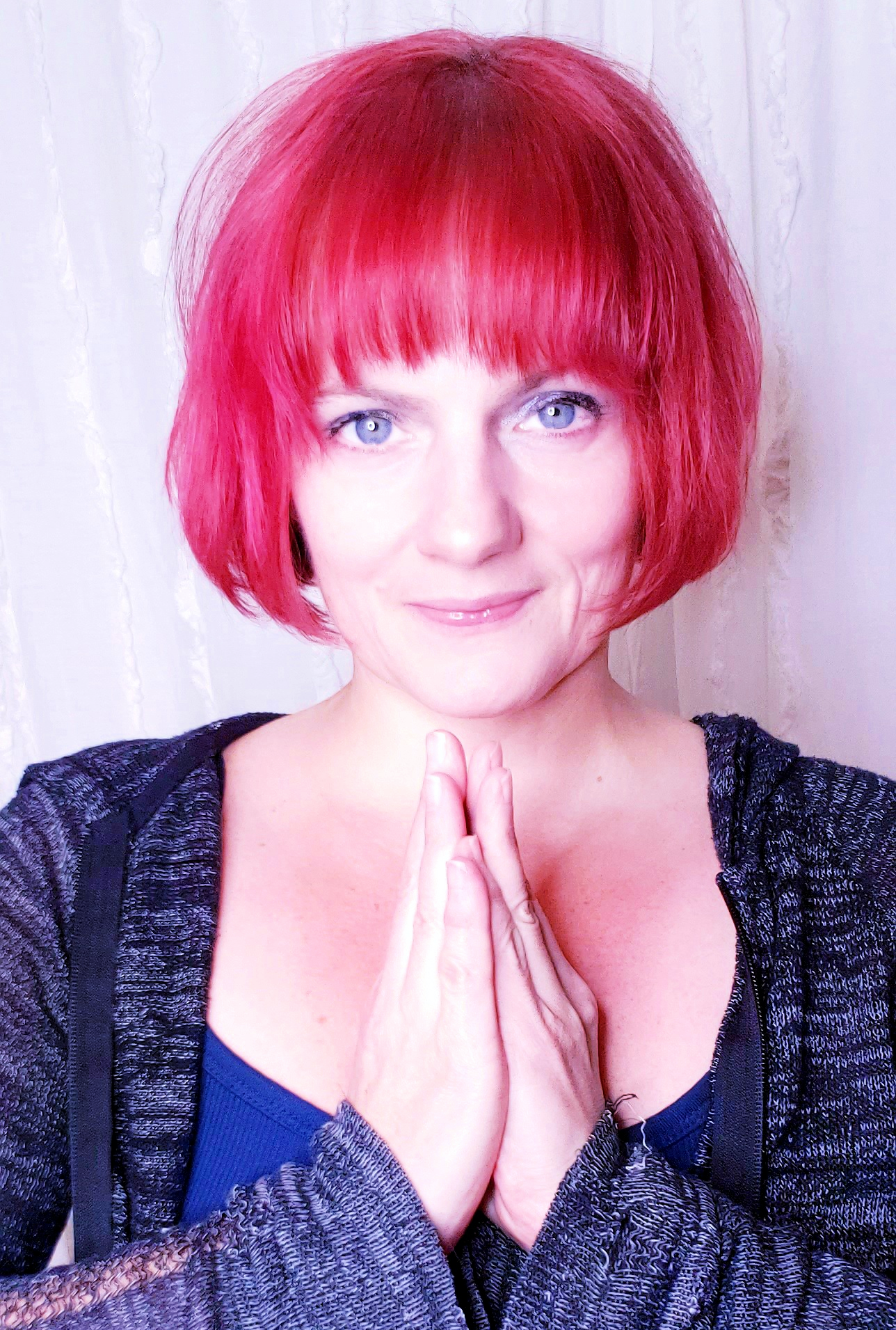 Your guide...
Jennifer Charton, CLP, RYT-200
Dear One,
I invite you to answer the calling.
This is the time to step fully into your truest self and claim your Power.
You have all of the Magic and Answers inside of you.
This is true!
I would love to have you join us as we gather together during these 4 weeks, from all over the world, to connect, to witness, to hold space and to claim our own magic and potential in this world!
It is possible for you to feel joy, peace bliss and to Thrive...
Regardless of what is happening in your life and in the world.
Now more than ever, it is the time to be brave, to trust and to let go.
Will you say Yes?
"Whatever you can do or dream you can, begin it; Boldness has genius, power, and magic in it. Begin it now." 
-Johann Wolfgang von Goethe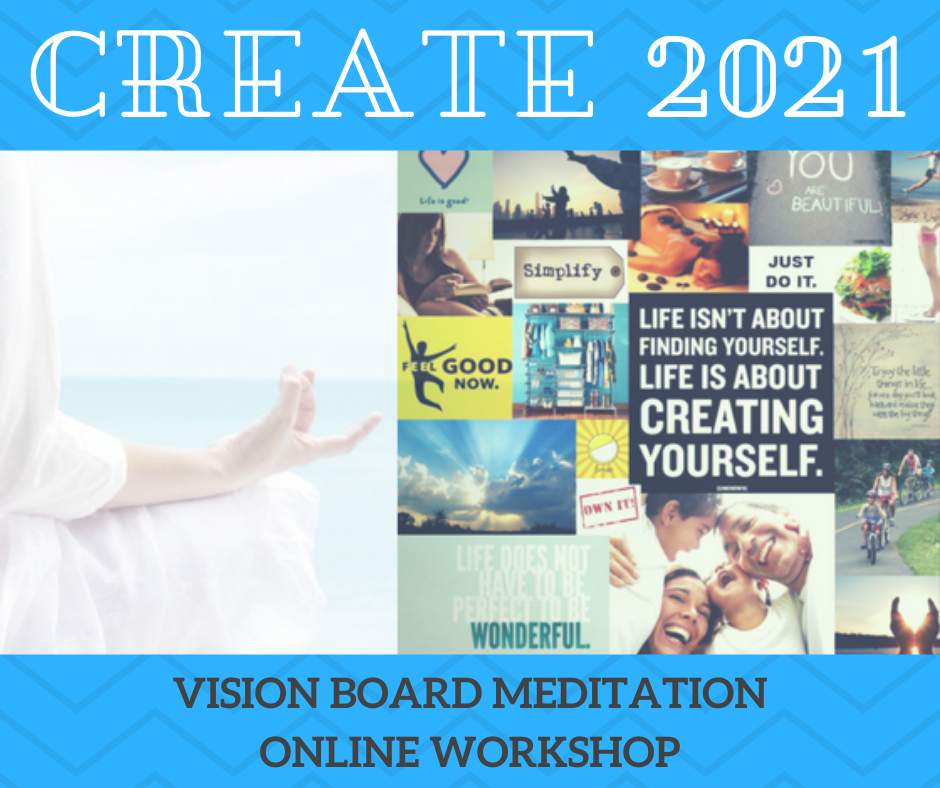 My popular Vision Board Meditation workshop in and easy to follow, self-paced online format. Release the past, create a soul-centered intention and harness the power and magic of imagery and coherence.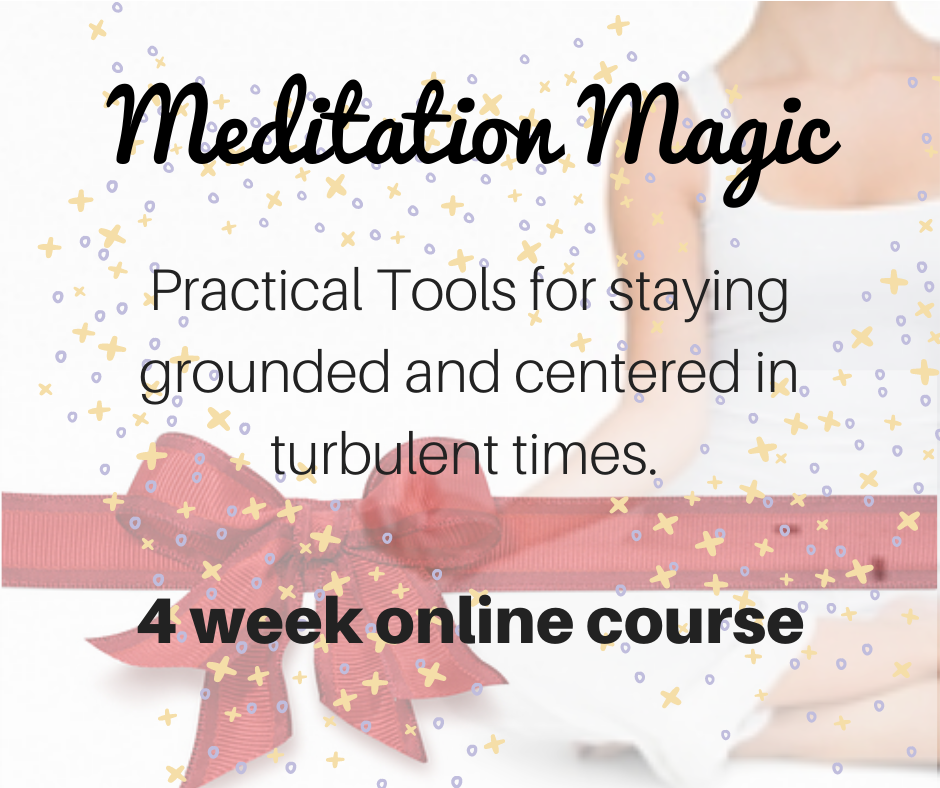 The first live meditation course from January 2021. Learn the power of connecting with your Divine Self to gain clarity, wisdom and freedom.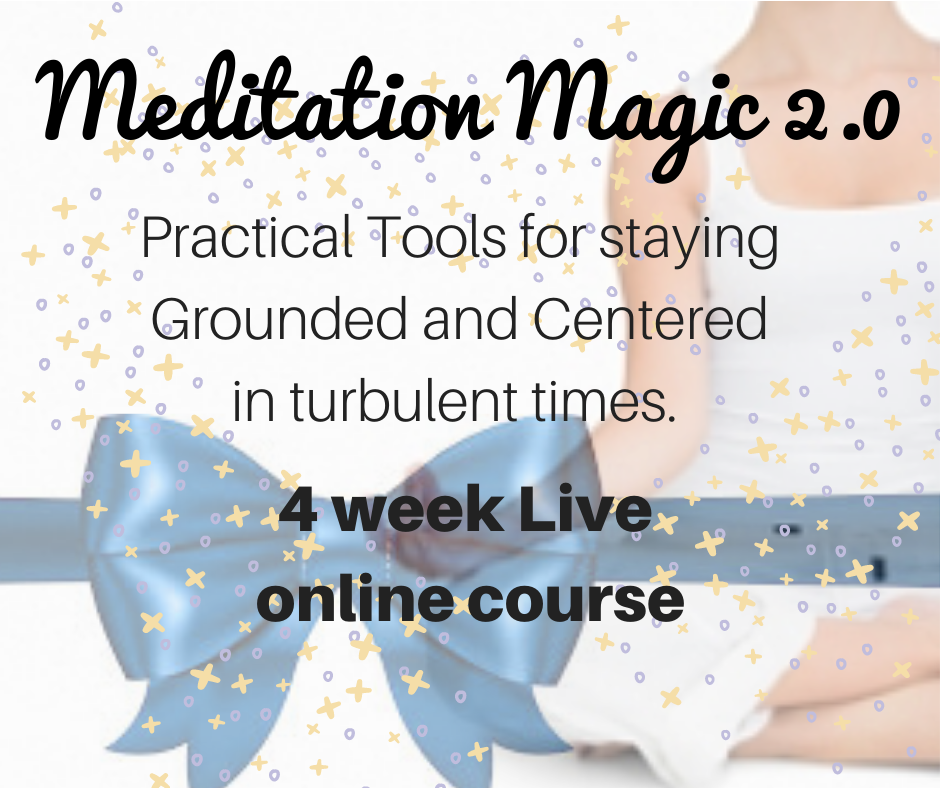 Meditation Magic 2.0
This 4 week Live online meditation course begins February 5, 2021. We build on the concepts learned in Meditation Magic and practice new ways to access a deeper connection through the power of the mind.
Hey Rockstar, I wanted to offer you some practical tools to help support you on your journey through Meditation and Manifesting...
We are living in unprecedented times. There are strong, collective feelings of fear and lack of control on our planet right now.
None of us are immune.
All you need do is turn on the news to see the chaos that is being played out.
These 3 courses, bundles together are a great resource for you to practice getting to know your Self.
When you get to know your Self and connect with the Divine within in, you can have a better understanding what has been getting in the way of you moving forward.
The guided meditations that you will receive are specific to the outcome you are desiring. Having a clearer understanding of how your mind works will enable you to break old patterns and shift your consciousness and your thoughts into a higher vibration.
I'm so grateful that you are here on this journey with me!
3 Amazing Meditation Courses Jam Packed with Content for One Low Price!
Enroll now for $77
What you will receive
The LIVE 4 week online Magical Meditation 2.0 adventure!
Meditation Magic begins on Friday February 12, 2021.
We will gather virtually on Zoom for 4 weeks on Friday at
5pm EST/2pm PST.
Each Zoom meeting will be approximately an hour long and all sessions will be recorded if you cannot attend live.
Each week will contain bonus content and meditations.
BONUS theta brainwave audio download.
The 1st Meditation Magic 4 week online course:
Includes all of the recordings of the group gatherings on zoom.
4 bonus meditations and downloadable pdfs.
Bonus Vision Board Meditation e-book.
The Vision Board Meditation online Workshop:
Includes the powerful letting go and releasing guided meditation.
Instructions for setting a soul-centered intention and creating a successful vision board.
Vision board harmonizing meditation.
Lifetime access to all of these courses to go at your own pace.
We will Gather
Join me and other like-minded souls from all over the country as we do this powerful work TOGETHER.
We will gather each week LIVE on zoom.
We will gather in our Private Facebook Group,
LIVE MEDITATION AND YOGA WITH JEN
where you will have access to the replays of bonus meditation and yoga videos.
Connection, Support, Medicine....
MAGIC
It is my intention to offer all of the valuable content in this course at a HUGE SAVINGS for you...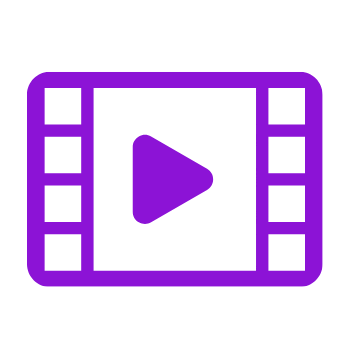 13+ Hours of Video
In addition to the replays you will receive bonus meditation videos each week.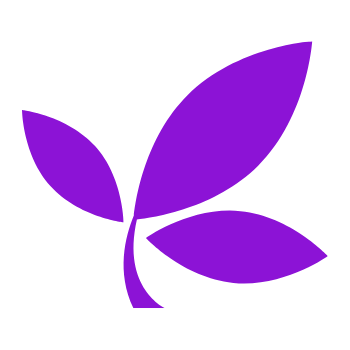 Lifetime Access
When you enroll you will have lifetime access to ALL of the course content.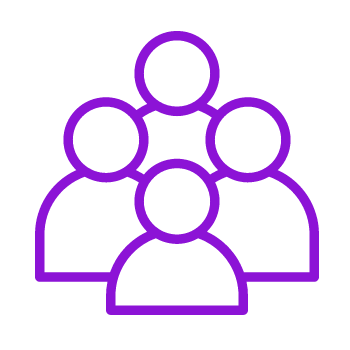 Ongoing Support
You are joining an amazing community and will receive all of the support that you will need.
Enroll today and get the Theta Brainwave Entrainment Audio Download FREE!
Brainwave entrainment audio enhances your meditation experience. Theta brainwave beats put your mind in a "theta" state that is more receptive to relaxation, peace and calm and positive changes.
My Personal Letter To You
Dear One, I'm so happy that Spirit brought you here! We are experiencing some very challenging times right now but there is also so much hope! I've been experiencing a very strong desire, a calling, to be of service. You see, I have been through many challenges in my life, as have you.
I truly felt that the past 3 or so years of my journey was leading up to and preparing me for this moment. I went through a dark period where I was forced to confront my shadow. I tried to numb the feelings of unworthiness, guilt and shame with food and alcohol. I was in denial of this for a long time. I'm telling you this because it forced me to learn how to finally make some changes in my life. I had to become present, mindful, grounded and connected. A part of me resisted this out of fear.
I had to finally surrender my will and realize that I could not continue to live my life the same way that I was. It was hurting me and my family.
Developing a daily meditation practice truly saved my life!
Learning to navigate the circumstances of my life and discern where I could take back my power and where I needed to surrender has set me up with so much joy and freedom now!
I want to share this with you.
I am feeling called to hold the space for you and guide you to a stronger connection to the light inside of you.
Our choices now and how we perceive our lives and process our emotions will have a huge impact on how we will thrive during this pandemic.
You can thrive and shine your light on the world and create MAGIC.
YOU make a difference!
I hope you are felling called to join us during this Magical Meditation Adventure. It is my honor to be of service "with" you!
~NAMASTE~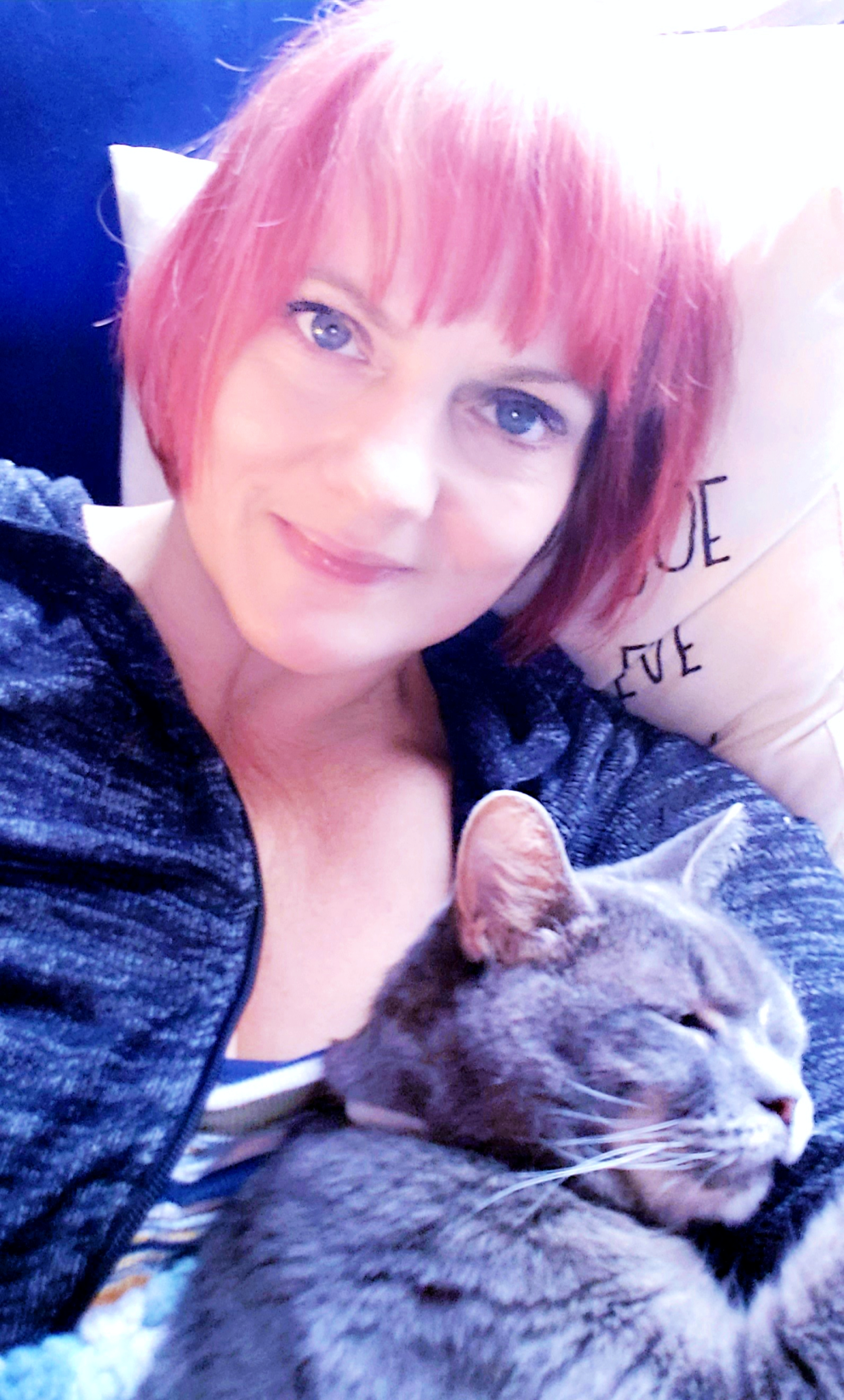 What to expect
I have prepared a very magical and empowering experience for you.
Each course's content will include bonus mediation videos that are related to the concepts being shared with you. I will give you practical tools and guidance on each method that you will be learning. These will be supported by downloadable pdfs.
When you carve out a small amount of time each week to work on and practice the methods, you may experience significant results including and not limited to the following:
improved sleep
overall feeling of peace and well-being
increased energy
decreased degenerative physical symptoms
reduced negative self-talk
improved confidence and self-esteem
help with addiction
increased feelings of empowerment
change in overall perspective of your self and your relationships
Ease of letting go and releasing attachment
improved finances
Basically, when you learn to change the dialogue and patterns of your mind, your life can change and you can experience freedom from the bondage of your lower self.
I want to emphasize here that I am your guide and teacher on this journey. I cannot do the work for you.
You will get out of this course what you put into it.
How committed are you to creating positive change in your life?
Enroll today and get the Vision Board Meditation E-book FREE!
My popular Vision Board Mediation workshop is available to you in this practical, easy to use guide.
This downloadable pdf will support the Meditation videos and exercises available to you in the Vision Board Meditation online course.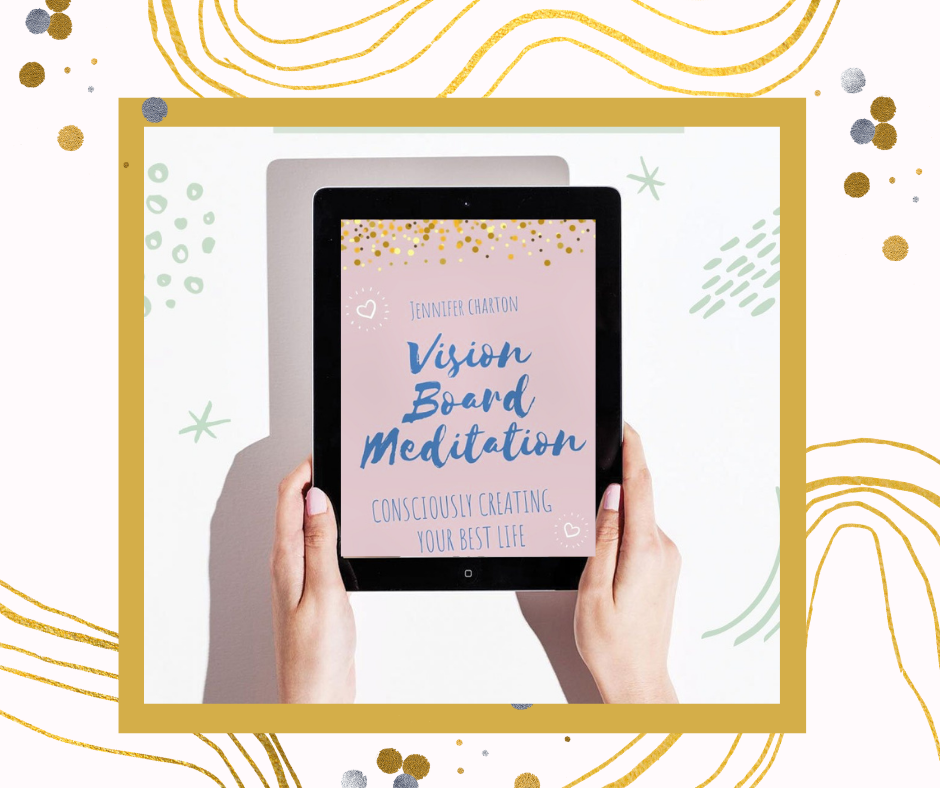 Say YES now, space is limited!
Gift Certificates are available
If you're looking for that truly unique and priceless gift for your loved one, look no further.
You are just in time to give them something that they really need and can practice and treasure for a lifetime!
Disclaimer
These courses are for educational purposes only and do not claim to prevent or cure any disease. The advice and methods in these courses should not be construed as financial, medical or psychological treatment. Please seek advice from a professional if you have serious financial, medical or psychological issues.
By purchasing, reading and or listening to these materials, you understand that results are not guaranteed. In light of this, you understand that in the event that this curriculum does not work or causes harm in any area of your life, you agree that you do not hold Jennifer Charton or Goddess Rockstar Arts responsible for any damages you may experience or incur.
All content in this course is copyrighted 2021.