Your guide...
Jennifer Charton, CLP, RYT-200
Dear One,
I invite you to answer the calling.
This is the time to step fully into your truest self and claim your Power.
I don't claim to be an expert on meditation. What I do know, from my personal mediation practice and from the group classes that I have taught for the past 7 years is this:
You have all of the Magic and Answers inside of you.
This is true!
I have found meditation to be a very powerful tool in getting to know myself and connecting with the Divine inside of me.
I would love to have you join us as we gather together during these 4 weeks, from all over the world, to connect, to witness, to hold space and to claim our own magic and potential in this world!
It is possible for you to feel joy, peace bliss and to Thrive...
Regardless of what is happening in your life and in the world.
Will you say Yes?
"Magic is not a practice. It is a living, breathing web of energy that, with our permission, can encase our every action."      
-Dorothy Morrison
How is this course relevant to today's
cultural and political climate?
We are living in unprecedented times. There are strong, collective feelings of fear and lack of control on our planet right now.
None of us are immune.
With practical and simple tools for becoming present, grounded and centered, you can harness the power of your mind to enhance your feelings and experiences.
When you practice the methods of connecting with your Divine Self and Inner Light, you may gain a whole new perspective about the world and your circumstances.
You may easily release old limiting beliefs and patterns to create a shift in your consciousness that has a profound impact on how you feel and respond in your life!
What you will receive
This is a LIVE 4 week online Magical Meditation adventure!
This course begins on Monday January 8, 2021.
When you register for this course you will receive all of your log in details in your inbox.
We will meet virtually on Zoom for 4 weeks on Monday
January 8th
January 15th
January 22nd
January 29th
at 2pm PST, 5pm EST
Each Zoom meeting will be an hour long and all sessions will be recorded if you cannot attend live.
During our zoom sessions:
I will cover the tools and methods that we are focusing on for the week.
I will guide you through a meditation using these tools.
There will be a short Q&A session at the end.
Each week will contain bonus content and meditations.
You will have lifetime access to all of the content including the replays!
The more you can commit to practicing the methods that you will learn, the more you will get out of this course and the more likely you are to see profound shifts and transformations in your life. That being said, I know we all have different schedules and commitments, you can benefit from spending anywhere from 1 -3 hours per week on doing the work.
This time can be broken down into short blocks throughout your week as it fits into your schedule.
We will Gather
Join me and other like-minded souls from all over the country as we do this powerful work TOGETHER.
We will gather each week LIVE on zoom.
We will gather in our Private Facebook Group,
LIVE MEDITATION AND YOGA WITH JEN
where you will have access to the replays of bonus meditation and yoga videos.
Connection, Support, Medicine....
MAGIC
It is my intention to offer all of the valuable content in this course at a HUGE SAVINGS for you...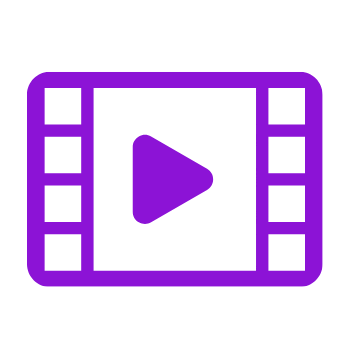 6+ Hours of Video
In addition to the replays you will receive bonus meditation videos each week.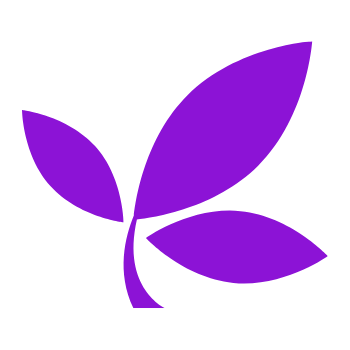 Lifetime Access
When you enroll you will have lifetime access to ALL of the course content.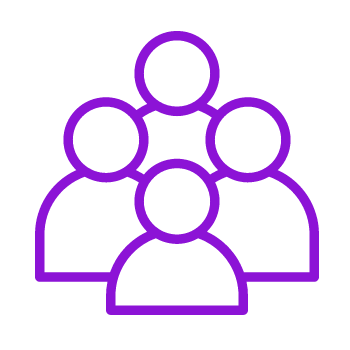 Ongoing Support
You are joining an amazing community and will receive all of the support that you will need.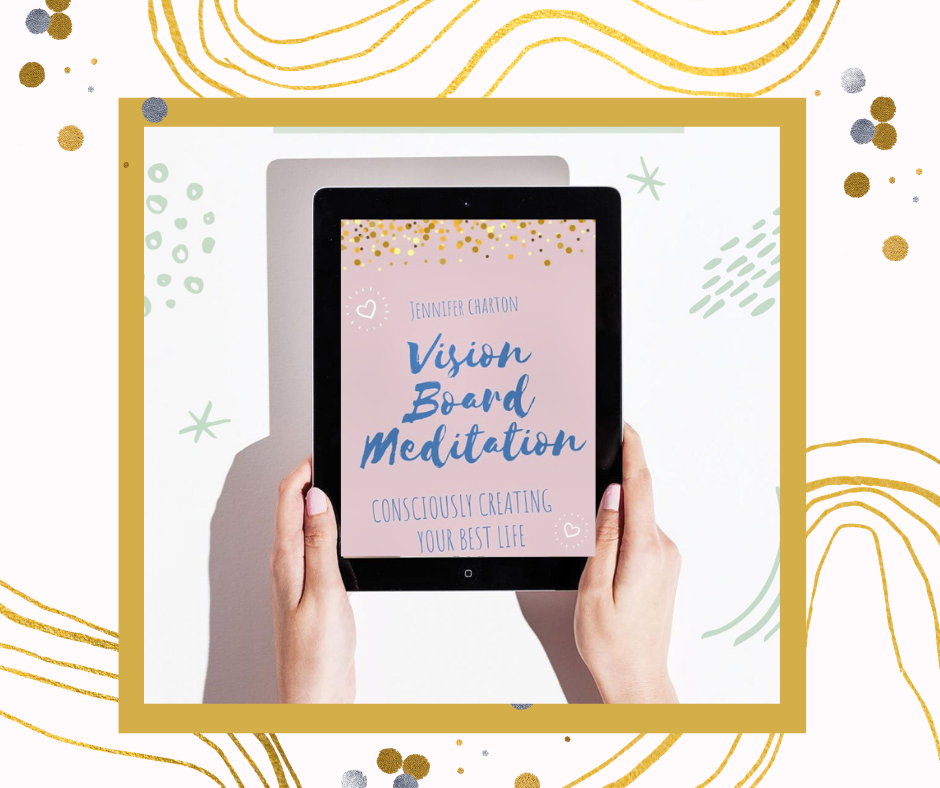 Enroll today and get my Vision Board Meditation e-book FREE!
I've taken my popular Vision Board Meditation workshop and transformed it into a practical e-book that will help you to create a powerful vision for the New Year.
Vision boards alone are not very effective. When you use the exercises and meditations that I teach you in this book, you can create a soul-centered, conscious vision board that will act as a powerful tool for manifesting the live that you desire!
My Personal Letter To You
Beloved, I'm so happy that you made it here and you are reading this. We are experiencing some very challenging times right now but there is also so much hope! When this pandemic began in March, I experienced a very strong desire, a calling, to be of service. You see, I have been through many challenges in my life as have you.
I truly felt that the past 3 or so years of my journey was leading up to and preparing me for this moment. I had hit some emotional bottoms where I went through strong reactive feelings of fear, unworthiness, guilt and shame. I'm telling you this because that's what it took for me to finally make some changes in my life and learn to become present, mindful, grounded and connected.
It took a lot of external forces to take away some of my choices to get me to finally surrender my will and realize that I could not continue to live my live the same way that I was and I needed to make a change.
Finally developing a daily meditation practice truly saved my life!
Learning to navigate the circumstances of my life and discern where I could take back my power and where I needed to surrender has set me up with so much joy and freedom now.
I want to share this with you.
This is why I am offering this 4 week journey to you, because it is so important for me to hold the space for you and show you what I learned and what helped me to overcome life's challenges.
Now more than ever, we need the tools, the strategies and the support to learn how to trust our inner guidance and tell the difference between illusion and reality.
When we are shining our unique light out into the world, it makes a huge difference. Your choices now and how you perceive your life and process your emotions will have a huge impact on how you will thrive during this pandemic.
I want is to thrive together and shine our light and our love on the rest of the world and create MAGIC.
I know this is possible because I have seen and experienced it for myself. I hope you are felling called to join us during this Magical Meditation Adventure. It is my honor to be of service "with" you!
~NAMASTE~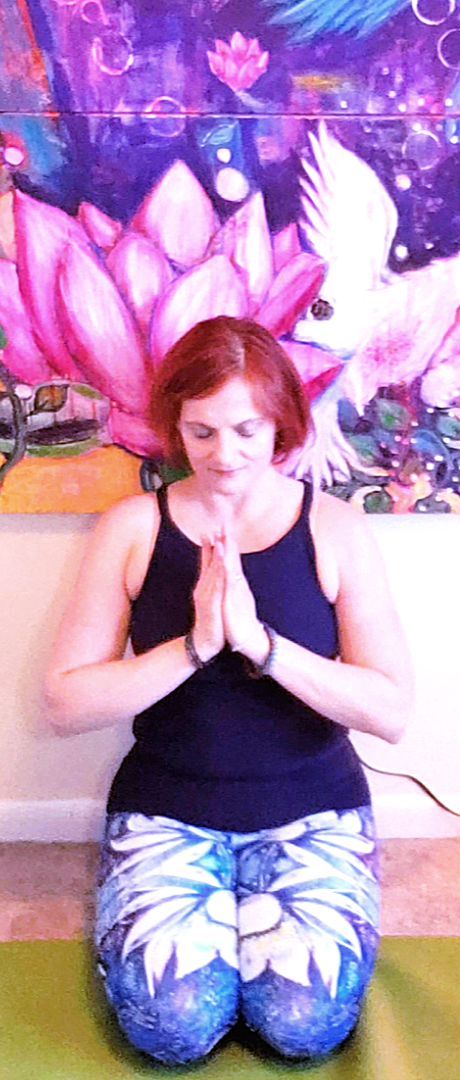 What to expect
I'm excited to be spending these 4 weeks with you! In addition to our live group gatherings on Zoom, I have prepared a very magical and empowering experience for you.
Each week's content will include bonus mediation videos that are related to the concepts being shared with you. I will give you practical tools and guidance on each method that you will be learning. These will be supported by downloadable pdfs.
When you carve out a small amount of time each week to work on and practice the methods, you may experience significant results including and not limited to the following:
improved sleep
overall feeling of peace and well-being
increased energy
decreased degenerative physical symptoms
reduced negative self-talk
improved confidence and self-esteem
help with addiction
increased feelings of empowerment
change in overall perspective of your self and your relationships
Ease of letting go and releasing attachment
improved finances
Basically, when you learn to change the dialogue and patterns of your mind, your life can change and you can experience freedom from the bondage of your lower self.
I want to emphasize here that I am your guide and teacher on this journey. I cannot do the work for you.
You will get out of this course what you put into it.
How committed are you to creating positive change in your life?
When does this course begin? We begin on Friday January 8, 2021 and run for 4 weeks.


I have never meditated before, is this course for me? Yes indeed. This course is appropriate for ANYONE, you do not need to have any prior knowledge or experience with meditation.


Is this course Live? Yes, our weekly gatherings will be held live on Zoom.


Will the sessions be recorded if I cannot attend Live? Yes, you will be able to access the replays if you cannot attend the live sessions.


How long will I have access to the course materials and recordings? Once you register, you will have lifetime access to all of the course materials, including the recorded sessions and the bonus videos.


What time commitment will be required of me? If you can commit to as little as 1 hour per week, you will see a benefit. I recommend carving out 2 to 3 hours per week in your schedule to get faster results.


What is your refund policy? I offer a 30 day money back guarantee. If I have not delivered on my promise to you and you have done the work that I asked and you are not satisfied, you can receive a full refund.


Are gift certificates available? Absolutely! You can give this invaluable material to someone you think will benefit from having more peace and freedom in their life.
Enroll today and get my Vision Board Meditation e-book FREE!
Create conscious change in 2021 by using the methods I teach you in this e-book. Formally an in-person workshop, I have compiled the exercises and meditations that have worked for many of my students in creating a powerful vision board in this easy to follow format.
Vision boards alone will not transform your life, you need the support of meditation.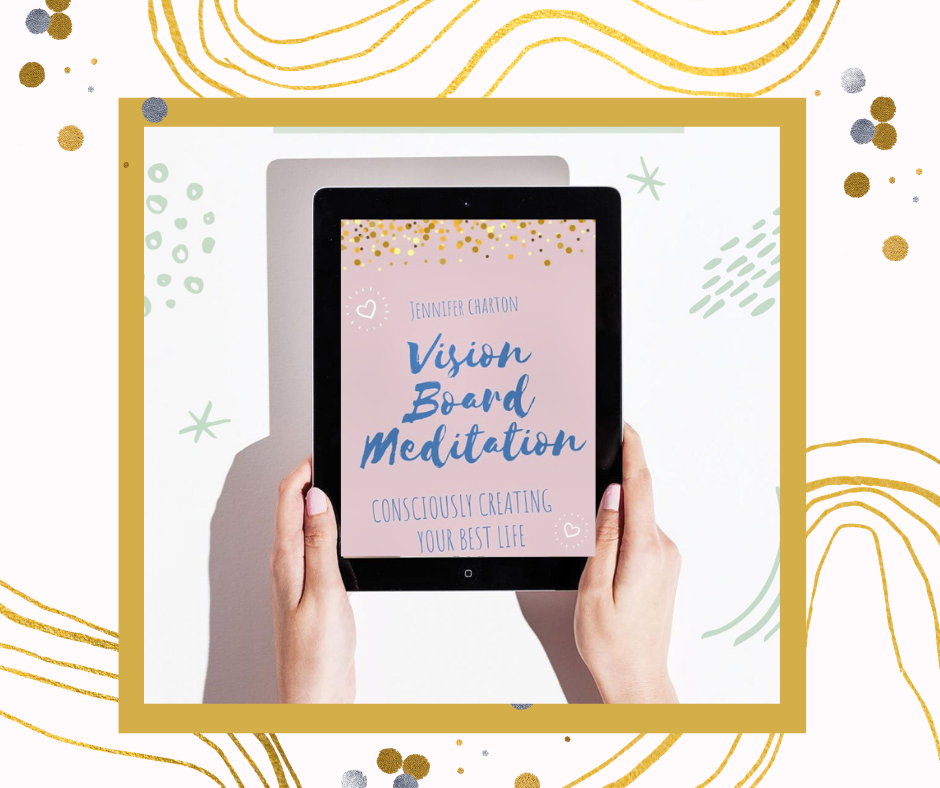 Say YES now, space is limited!
Gift Certificates are available
If you're looking for that truly unique and priceless gift for your loved one, look no further.
You are just in time to give them something that they really need and can practice and treasure for a lifetime!
Disclaimer
This course is for educational purposes only and does not claim to prevent or cure any disease. The advice and methods in this course should not be construed as financial, medical or psychological treatment. Please seek advice from a professional if you have serious financial, medical or psychological issues.
By purchasing, reading and or listening to this course, you understand that results are not guaranteed. In light of this, you understand that in the event that this course does not work or causes harm in any area of your life, you agree that you do not hold Jennifer Charton responsible for any damages you may experience or incur.
All content in this course is copyrighted 2020.