Beyond the Sea is a Step-by-step painting journey where you will learn how to create a Beautiful Sea Turtle painting from start to finish!
What you get: 8 videos of step-by-step painting techniques.
Printable pdfs sketches and references.
Complete list of suggested supplies and creative ways to use what you have on hand. When you enroll you get lifetime access to this course!
Jennifer's painting workshops have helped so many people who thought they they were not creative or could not paint.
Now you can nurture your artistic self and make Art!
The turtle wants to send you his protection. We are all drawing into our "Shells" during this quarantine. It is time to slow down and be patient with yourself as you practice self-care.
The turtle is also associated with endurance, longevity. persistence and the continuation of life (sometimes against incredible odds).
I think we can all use a little more turtle energy right now.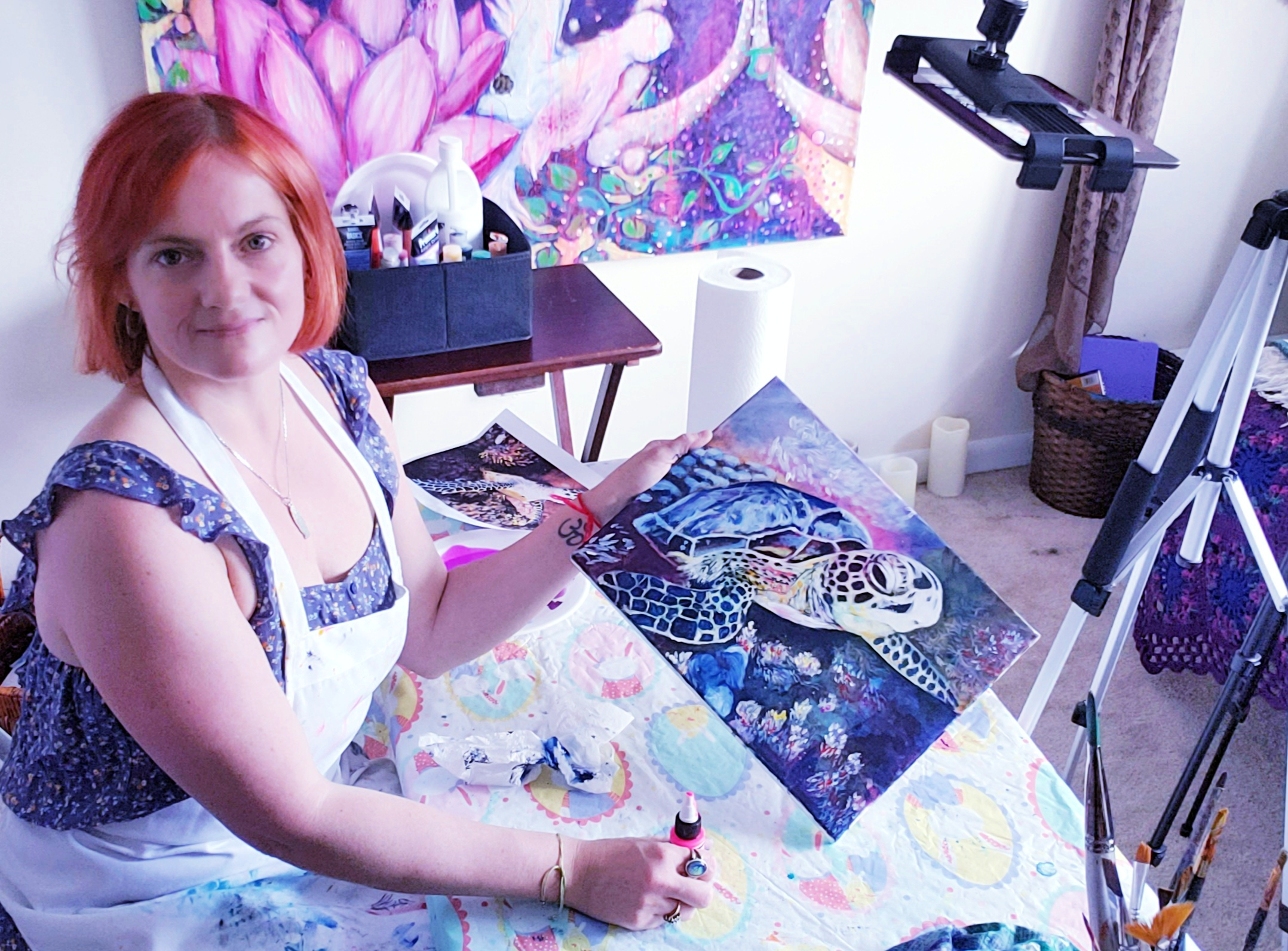 I'm Jen and I will be your tour guide on this "Sea Turtle Painting Adventure"!
Join me in connecting to your own creative voice to create magic on your canvas and harness the wisdom and power of the Turtle.
You were born to create.
When you create you feel "connected" and "whole"
Sometimes we get lost in life and we don't know where to begin in our journey back to the "muse". I will help you to hear her voice again and follow her guidance.